Backlog creation and project planning
We support effective work in IT and design departments with our experience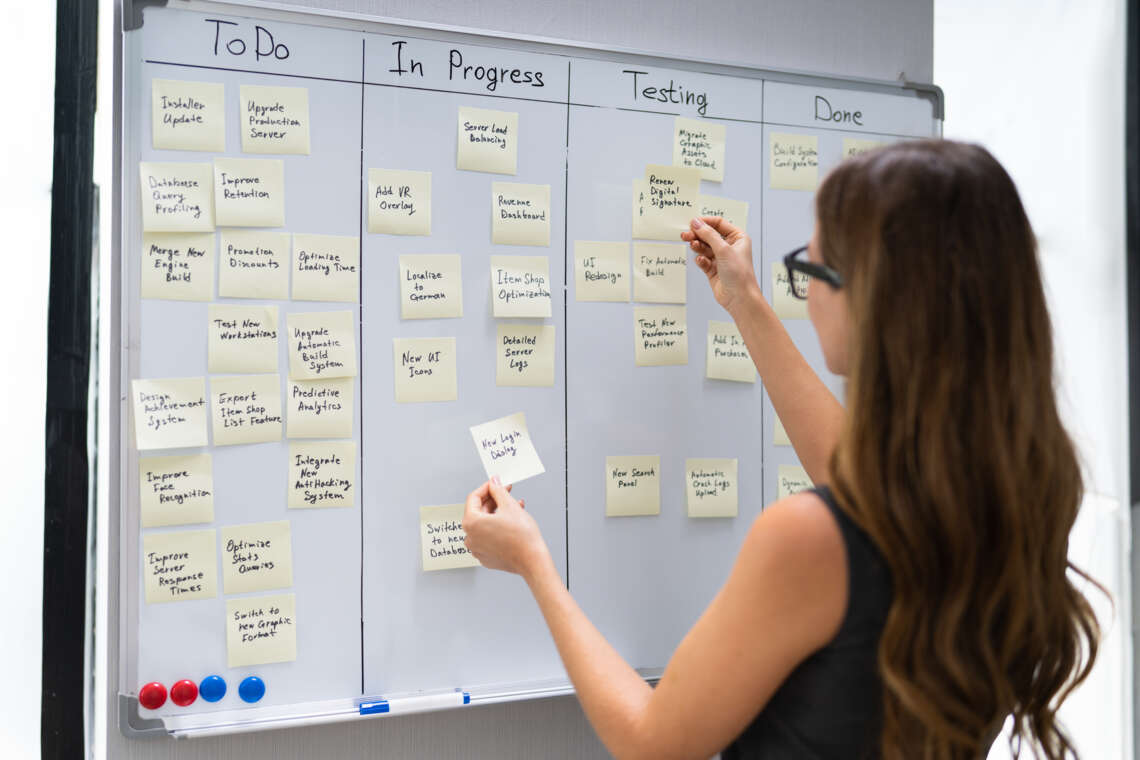 We strive to provide comprehensive support for our clients. That is why we assist our business partners from the earliest conceptual stages to project implementation and post-implementation optimization.
We also use many tools and verified design methodologies. They are always adjusted to the needs of your organization and the project specifics. The methodology we choose most often is SCRUM, but we also combine it with elements of Kanban boards if necessary.
Our scope of work includes creating so-called backlogs, which are a list of tasks that must be completed to achieve the desired goal of the project.
We have a lot of experience in planning implementation tasks. Our experienced Project Managers, in cooperation with your team, will divide the process into sprints, and each of them will be assigned a specific goal.
Backlog tasks will be assigned to sprints, and we will allocate them regarding their importance and labor intensity to make the project assumptions realistic for the development team.
Do you need support with IT projects? Write!