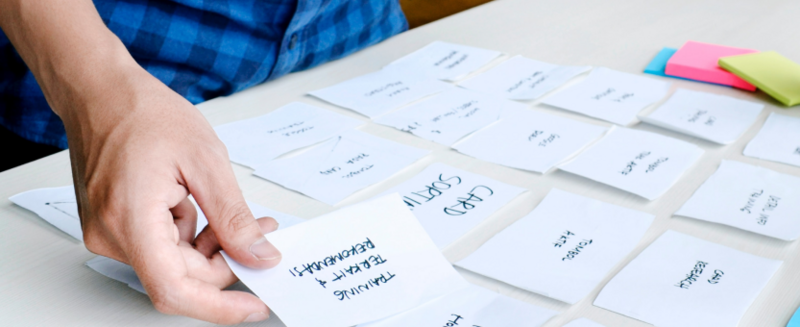 Research objectives:
Check if users know how to set up an account on the Caspar TFI transaction platform.
Check whether the research participants can complete the entire path to purchase an investment fund.
Verify if clients are able to perform actions with funds that are already purchased.
The research objectives resulted in very specific tasks performed by the audit participants.
Research scope:
We analyzed the website www.caspar.com.pl and the Caspar TFI transaction platform. The analysis pertained to people who wanted to purchase an investment fund.
The research was conducted online with the use of desktop and mobile devices.
Date of research: from 1st to 12th June 2021.
About the Client: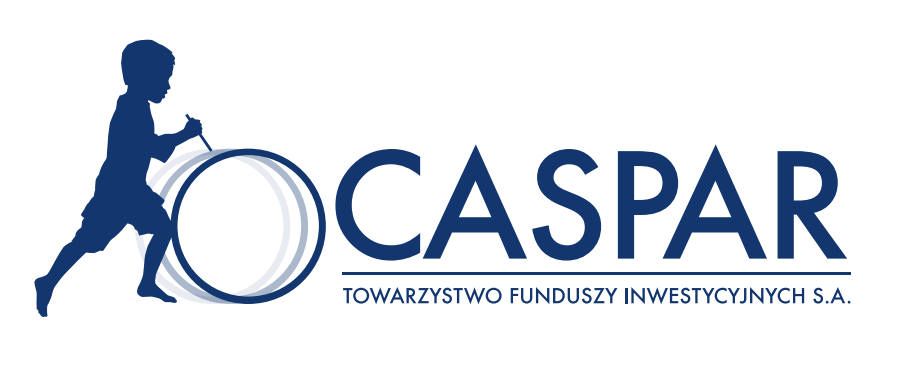 Caspar TFI logo – Caspar TFI SA is an institution independent of corporations and banks, and has been present in the Polish market for over 10 years. It operates globally by thoroughly researching trends, markets, and companies from around the world. Caspar Towarzystwo Funduszy Inwestycyjnych is one of the few Polish fund management companies that allow clients to invest their money and benefit from the growth of stock indices all around the world.
Research techniques and sample:
Our team used a usability test with elements of the individual in-depth interview.
During the research, the participants used their own devices (smartphones and computers).
The study was conducted on a group of 10 people (5 × mobile and 5 × desktops).
Before the research, participants selected for the study had purchased investment funds mainly online - on their computers or smartphones.

Why is UX so important?
UX is an investment, not a cost. Depending on the stage of the project and the tools used in the software development and maintenance process, UX methods allow specialists to tailor the product precisely to the needs of users while maintaining the business goals and including market standards.

Implementing the UX research and design can result in:, increased revenues, easier acquisition an easier overview of the offer, facilitated purchase of offered products, reduced costs, particularly in software development, providing customer service through direct contact channels, repairing errors, using good practices.

UX also allows you to build your competitive advantage through constant contact with users (and listening to their feedback), and to conduct market and business analyses to detect areas that can exceed expectations.

Regular participation of users in the creation and development of the product allows us to identify and react to any changes in their expectations, motivations, and habits and verify the impact of competitors' actions on our current and potential customers.
Conclusions:
UX research is always beneficial - even a small error in a user interface can cause difficulties in purchasing the product, and users who encounter any problems often abandon the cart and do not complete the transaction.
When a company has smaller budgets for online development, the stakeholders often turn their employees, who have a large "domain bias", into UX designers. This usually has a negative impact on usability.
Websites tend to "overgrow" with new functionalities / solutions. Additionally, often after the implementation stage, during their ongoing development, specialists make many mistakes because they have a heavy workload. This is why, during the entire process of creating digital solutions, it is worth investigating all newly implemented functionalities on an ongoing basis - even when there are only 2 research participants.
UX research can open the eyes of decision-makers in companies, who are often not fully aware that the behaviors, approaches, and points of view of people using their solutions can be very different from what they thought.






"The work that the Magic Developers team did with the project of the Caspar Towarzystwo Funduszy Inwestycyjnych was comprehensive and thorough.

As part of their services, they designed and conducted UX research with our users. The work was completed with a report that included very valuable recommendations for website optimization. Everything ran smoothly, and thanks to the great commitment, knowledge, and professionalism of the Magic Developers team, I can recommend the company as a reliable business partner."
Tomasz Michalak
Vice President of Caspar Towarzystwo Funduszy Inwestycyjnych SA
Is your business facing similar challenges?
We can help you!